2023 Palo Alto Airport Day
September 24, 2023, 10:00 AM - 2:00 PM (America/Chicago)
Location:
1903 Embarcadero Road, Palo Alto, CA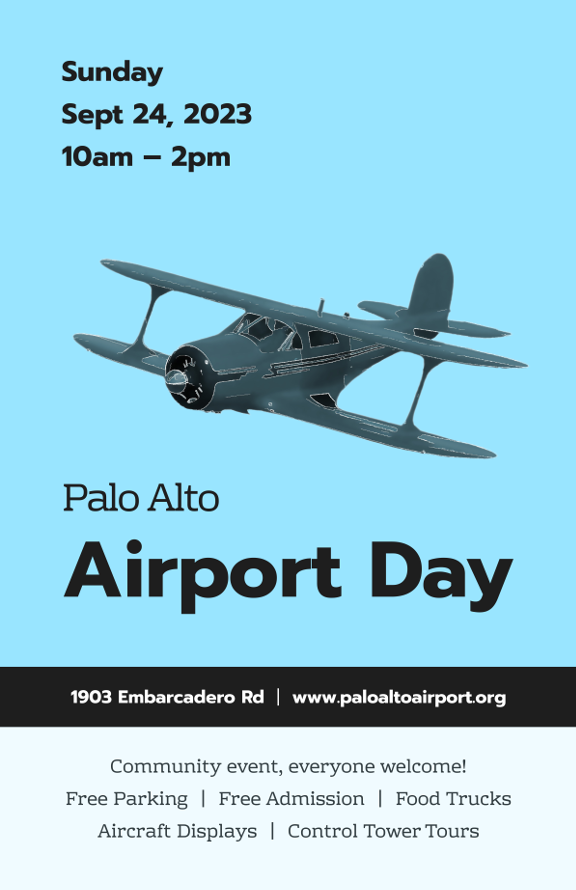 Palo Alto Airport Day is happening again for the first time in several years.
Civil Air Patrol Squadron 10 wants to show a strong presence and has been asked to help out by the organizers.
The CAP project team would like to get an idea of how many cadets and seniors would be able to help out at the event so that we can do some planning.
We anticipate that volunteer jobs would be divided up, thus giving you some free time to walk around enjoying the show while others are performing CAP duties (including staffing our recruitment booth).
Please sign up here to help out - it should be an exciting day!
As we get closer to the event, we'll put out another survey asking you to volunteer for particular time slots and tasks.