Events
Found in category:
Cadet Programs
Location: Teams - Refer to EMAIL @cawgcap.org
The Cadet Advisory Council (CAC) is the cadet's opportunity to influence senior CAP leaders, improve cadet life, and increase their leadership effectiveness.
CAWG CAC meetings are open to all cadets. The agenda and Microsoft Teams link can be found on the email usually sent one week before the meeting.
Read More

on CAWG Cadet Advisory Council Meeting - September
Found in categories:
Aerospace Education
Adirondack Balloon Festival
Airshow
Seniors and Cadets needed to man the static display, which includes CAP Aircraft, CAP Glider, CAP Search & Rescue Vehicle, AE, and Recruitment booth. This is not like any other airshow you have attended no patrolling of the flight line. Be prepared to be amazed. Cadet Cadre and Senior Member...
Read More

on MCAS MIRAMAR AIRSHOW 2023
Found in category:
Aerospace Education
Location: Mather Field, CA
Found in category:
Emergency Services/Operations
Found in category:
Aerospace Education
Location: Hayward Executive Airport 20301 Skywest Dr Hayward, CA 94545
About the event 2023 Hayward Executive Airport Open House

Join us for our annual open house!
- Free parking and admittance
- Free tours of the FAA Air Traffic Control Tower
- Low-cost airplane rides for adults and kids
- Cool aircraft and classic cars on display
- See police and fire vehicles and equipment up close
- DJ, great food, dunk tank, climbing wall, and more.
Civil Air Patrol will be volunteering (both cadets and Senior Members) to assist with crowd management, CAP aircraft display, and two booths will need to be staffed for recruitment purposes.
Read More

on Hayward Executive Airport Annual 2023 Airport Open House
Found in category:
Aerospace Education
Location: 1903 Embarcadero Road, Palo Alto, CA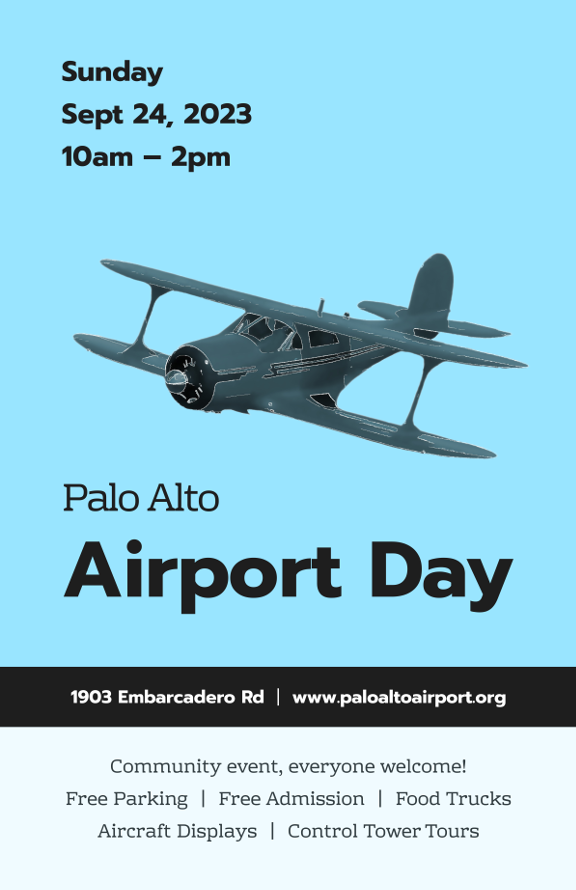 Palo Alto Airport Day is happening again for the first time in several years.
Civil Air Patrol Squadron 10 wants to show a strong presence and has been asked to help out by the organizers.
The CAP project team would like to get an idea of how many cadets and seniors would be able to help out at the event so that we can do some planning.
We anticipate that volunteer jobs would be divided up, thus giving you some free time to walk around enjoying the show while others are performing CAP duties (including staffing our recruitment booth).
Please sign up here to help out - it should be an exciting day!
As we get closer to the event, we'll put out another survey asking you to volunteer for particular time slots and tasks.
Read More

on 2023 Palo Alto Airport Day
Found in category:
Airshow
Location: Huntington Beach
Found in category:
Airshow